Marketing & Communications intern
At Selo, we design and build process systems for international companies, including large multinationals in the food and pet food industry. We are a truly global player and our machines can truly be found all over the world, and so can our customers. Selo is active in more than 100 countries across all continents. From design to installation and commissioning; we do it all.
WHAT WILL YOU DO AS A MARKETING & COMMUNICATIONS INTERN?
Are you the content creator who can take us to the next level? We are looking for someone who dares to take on a project with us and help us give our leaflets, brochures but also website content a "future proof look" from concept to realization. You will write content in both Dutch and English. You get a free hand, but will of course be guided by the marketing coordinator.
Are you the creative we're looking for, do you have a strong opinion on how we can do and articulate things better on social media. Do you write catchy content in no time? Then we are looking for you!
IMPORTANT ASPECTS OF YOUR JOB
You will be involved in conceiving, planning and executing content which will be used for various communications.
You know how to give creative input on social media with effect
You will write content and collaborate with various agencies in the areas of photography, printing and graphic designers to reach a higher and more creative level
WHAT WE HAVE TO OFFER YOU
Selo offers plenty of room to develop. The informal atmosphere allows you to take responsibility and show initiative. You will work in a friendly and flexible team.
An instructive work environment where you will have plenty of room for your own initiative
Responsibility and trust
Good supervision to get the most out of your internship period
An informal work atmosphere in a fun sales & marketing team
Regular company outings and drinks
An internship allowance of €250 per month
YOUR PROFILE
You are studying in the field of creative business/content creation
You work independently, take responsibility and are an entrepreneurial type
You are enterprising, driven and always looking to improve
You write catchy content in no time
You can turn ideas into an action plan
You have a good feel for (social) copywriting
You have a good oral and written command of Dutch and English
Experience with Indesign and/or Photoshop is a plus
About Selo
We offer an independent and responsible internship within a dynamic organization. A pleasant working atmosphere within a group of motivated colleagues provides the necessary job satisfaction. Be amazed! We are also still amazed every day by our innovative solutions, diversity of colleagues, our huge market share for a relatively small company and our Twente sobriety.
Apply for this position?
Are you excited after reading this job description, please apply quickly. Send your details to hr@selo.eu and we will contact you. If you would like more information or have any questions, please contact Jop Oude Veldhuis(jov@selo.eu Marketing Department) or Martine Bos(m.bos@selo.eu HR) at telephone number 0541-582000.
Interested in this position?
Contact our HR advisor & apply now!
This is what Selo employees have to say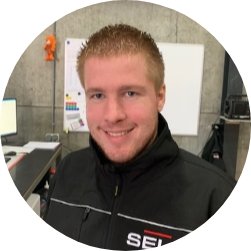 Danny Hampsink
Warehouse employee
Hello, I will introduce myself first, my name is Danny Hampsink and working at Selo since October 2019. Before this I studied the training Filiaalmanager in Almelo. Here I was not quite in my place and I went looking for a new challenge, this I have found as a warehouse employee at Selo. In my spare time, I play indoor soccer and enjoy spending time with my friends.
Challenge
What is interesting to me as a warehouse manager at Selo is that Selo is not a standard "warehouse." Selo is a rapidly growing company and of course we see this reflected in the warehouse. For us, no day is the same and that only adds to the challenge. The work we do is therefore very varied. On a daily basis, I am mainly involved in loading and unloading trucks and receiving and issuing goods.
Future
As I mentioned earlier, I started at Selo in October 2019. I have already had the opportunity to learn a lot from my colleagues in this time frame, but there is definitely room for further development. The challenge for me lies in developing my qualities and work even further. Selo is a fast-growing company, which stands still for all employees. Within Selo, you are encouraged not to stand still but to continue to develop yourself.
This is what Selo employees have to say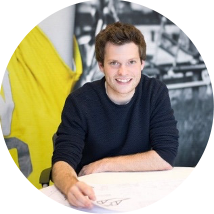 Jan-Jaap Keizers
Project Manager
Hello everyone! I am Jan-Jaap Keizers and since December 2020 I am filling the position of project manager in the Solutions department. Originally from Oldenzaal, I have been living with my girlfriend in Enschede for almost a year now. Just before I started working at Selo, I successfully completed my master's degree in mechanical engineering at the University of Twente, making Selo my first full-time employer. Before completing my bachelor's degree at Saxion University in Enschede, I spent a year in America to broaden my English.
WORKING IN THE DEPARTMENT
I am currently in charge of several projects, both domestic and international. I get satisfaction from my work when I talk to a satisfied customer and the entire team has delivered another impressive customer-specific machine. Partly due to the pleasant team I work with, as well as the great variety between the different projects, I enjoy going to work every day. Of course, this also brings many challenges, such as the responsibility I have for the budget and delivery times of the projects to the customers.
FUTURE
Looking to the future, I see a lot of perspective within Selo to further develop myself. I face different challenges every day and learn a lot from my immediate colleagues through their experience and expertise. Selo also encourages me to continue to develop myself through courses and evaluation periods. I myself have always expressed the ambition of one day being in charge of a technical company, so who knows where my future will end up.
This is what Selo employees have to say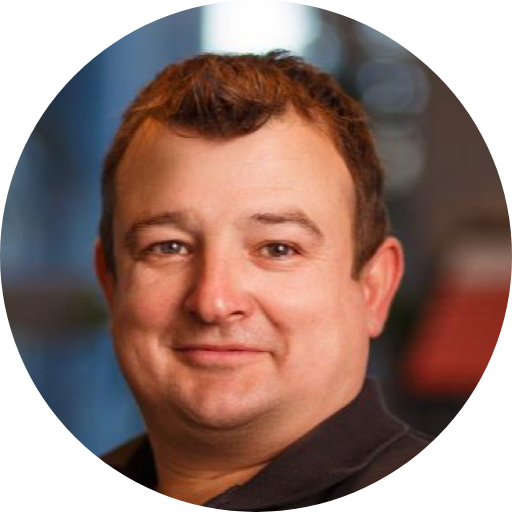 Maicol Averdijk
Assembly leader
My name is Maicol Averdijk. I'm 46 years old, married and have daughters. I live in Diepenheim with my family, wherever I was born. I have been working at Selo in the Food department since 2015. At first as a Prospective Assembly Leader. After six I became an Assembly Leader, which I still do with great pleasure. In 2015, Selo and Omori were all still in the same building on the Eektestraat in Oldenzaal. I have been working in Hengelo for several years now. Here, we have a bigger building which provides us more options.
WORKING IN THE DEPARTMENT
I am responsible for the mechanical assembly and construction of my assigned Food project. This can be very small scale or a large project, this varies quite a bit, which makes the work challenging. I lead the assembly of the projects in the workshop as well as on site at the customer's premises. This can be anywhere in the world. You meet a lot of new people and communication with the customers, suppliers and project teams are very important.
Selo as an employer
I really enjoy working at Selo, the work fits well with my previous education and experience. I would describe Selo as an employer that values and hears its employees. Here, your opinion and input is important. The atmosphere here is good. I have nice colleagues with whom I can laugh, but with whom I can also work well together, which is important to me.
This is what Selo employees have to say
Daphne Bruins
Lead Technician
My name is Daphne Bruins, 22 years old. I live in Hengelo with my daughter. In January 2020, I started my final internship at Selo in the E&A department as a fourth-year student. After half a year of internship I could directly start working at Selo. In February 2021, I became Lead Technician in the pet food building in Oldenzaal, located on the Münsterstraat. Here I enjoy working with my colleagues.
WORKING IN THE DEPARTMENT
As Lead Technician, I am responsible for the electrical work and direct the electricians. Here I make sure that all materials and electrical cabinets arrive in Oldenzaal on time from Hengelo. In addition, I supervise the guys in the workshop and may also supervise trainees.  
Selo as an employer
I would describe Selo as a friendly, open organization, appreciates and listens to its employees. Within Selo there is a nice and pleasant atmosphere to work in. You are appreciated for who you are and mistakes are allowed. I personally like this. We have a great team with whom you can have a good laugh but also deliver a great product to the customer.
This is what Selo employees have to say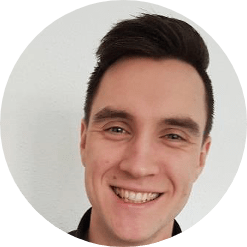 Nick Oude Weernink
Software engineer
Hello, my name is Nick Oude Weernink and I have been working at Selo as a software engineer for a year and a half now. First I was seconded for one year and then I became a permanent employee. I was born in Bathmen and then moved to Enschede for my studies, where I have been living with my girlfriend for one year now. I studied electrical engineering and then got a Bachelor of Science in mechatronics.
Challenges while working at Selo
My education helps me in my varied work at Selo. Personally, I'm not made just to write software every day. So, as a software engineer at Selo, I not only write software, but I also have the opportunity to contribute ideas on mechanical and electronic issues. Our customers are located in all parts of the world, which means that there is also a lot of variation in their requirements in terms of the hardware and software of the machines. No machine that we build is the same and this provides a lot of variety in my work. This combined with the social and pleasant colleagues makes my work fun and challenging.
Future
I have had several courses and trainings in recent times which ensure that I can continue to develop myself. I also learn a lot from my colleagues in the field of process and automation. My goal is to become a lead engineer and eventually maybe even grow to project leader, because I enjoy working with people and I like having contact with the customer. Before I take the next step in this, I will first gain more experience as a software engineer.