Senior Project Manager Food & Pet Food Processing
Are you passionate about bringing innovative machines to market successfully? Do you like the challenge of leading technologically advanced projects in the world of food technology? As a Senior Project Manager at Selo, you will have the opportunity to be the driving force behind groundbreaking innovations.
This will be your job
As Senior Project Manager Food & Pet Food Processing in Hengelo, you are responsible for leading one or more diverse multidisciplinary food and pet food processing projects. You ensure the smooth running of high quality and technologically advanced projects and are responsible for the process from order to delivery at international customers in the food and pet food industry.
Where required, you assist Sales in the technical, planning or content of quotations. Once the quotation has become an order, you are in the lead until delivery. You develop a project plan taking into account time planning, finances, quality, information, internal and external communication, risks, equipment and personnel. It's up to you to work customer-oriented, professional, accurate and efficient. In such a way that the progress of the projects can be closely monitored and timely adjustments can be made in case of deviations.
What we expect from you
Lead one or more diverse multidisciplinary food and pet food processing projects
Preparation and execution of project plans; taking into account parameters, risks, information/communication, planning, finances, quality, personnel and equipment
Preparing the procurement of (capital) intensive parts and external services within the project and liaising with suppliers, in coordination with the Purchasing Department
Maintain contacts with customers within ongoing projects
Identify and achieve controlled stage gates within the project
Preparation of (periodic) project reports focusing on progress (financial and technical), staffing, planning and any bottlenecks
Lead and supervise the commissioning process remotely or on-site
Drafting delivery and handover documents and instructing the Service Department
Participation in projects and improvement issues within the organization
Reporting to the Manager of Projects
What we have to offer you
27 vacation days + 13 ATV days (obv full-time)
Laptop and company phone are waiting for you on the first day of work
Continuing education and training
8.0% vacation pay, paid monthly
Colleagues of all shapes and sizes. After all, we are a reflection of society!
The charm of a small company, the possibilities of a large one
Your profile
HBO/WO work and thinking level. Field of study: mechanical engineering, electrical engineering, industrial engineering, chemical engineering, process engineering or similar.
Experience as a Project Leader or Project Manager in Food/Petfood and/or mechanical engineering with knowledge of processing, preferably in the food industry
Willingness to travel approximately 10 - 15% abroad, depending on projects
Good command of the Dutch and English languages in word and writing
In possession of Driving License B
Type: natural leader, organizationally strong, clear vision and ambition, goal-oriented, committed, stress-resistant, innovative and knows how to coach and motivate employees.
About SELO
With over 75 years of history, Selo is a market leader in the processing of high viscosity food and pet food. Selo designs and builds process and packaging systems for the food, pet food and non-food industries. Projects are handled entirely by Selo from the design phase right through to the commissioning of the systems.
Selo is an experienced partner for renowned national and international companies, supplying both standard and customized solutions. In this growing global food industry, we are building stable relationships with our customers, tapping into new markets and being innovative with our products. We are able to relieve our customers of all their worries with a workforce of over 150 employees in which everyone plays an important role. Selo has five branches and operates worldwide. Selo Food Processing operates from its Hengelo office.
Apply for the vacancy Project Manager Food & Pet Food Processing?
Are you excited after reading this job description, please apply quickly! Send your details to hr@selo.eu and we will contact you. Would you like more information to assess whether the position suits you? Or if you still have questions, please contact Arjen Heutinck(ahe@selo.eu Manager Projects) or Martine Bos(m.bos@selo.eu HR) or via telephone number 0541-582000. Agencies only via hr@selo.eu.
Interested in this position?
Contact our HR advisor & apply now!
This is what Selo employees have to say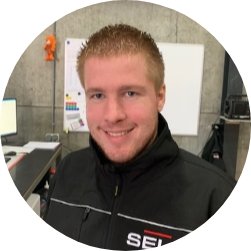 Danny Hampsink
Warehouse employee
Hello, I will introduce myself first, my name is Danny Hampsink and working at Selo since October 2019. Before this I studied the training Filiaalmanager in Almelo. Here I was not quite in my place and I went looking for a new challenge, this I have found as a warehouse employee at Selo. In my spare time, I play indoor soccer and enjoy spending time with my friends.
Challenge
What is interesting to me as a warehouse manager at Selo is that Selo is not a standard "warehouse." Selo is a rapidly growing company and of course we see this reflected in the warehouse. For us, no day is the same and that only adds to the challenge. The work we do is therefore very varied. On a daily basis, I am mainly involved in loading and unloading trucks and receiving and issuing goods.
Future
As I mentioned earlier, I started at Selo in October 2019. I have already had the opportunity to learn a lot from my colleagues in this time frame, but there is definitely room for further development. The challenge for me lies in developing my qualities and work even further. Selo is a fast-growing company, which stands still for all employees. Within Selo, you are encouraged not to stand still but to continue to develop yourself.
This is what Selo employees have to say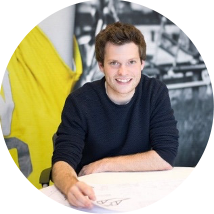 Jan-Jaap Keizers
Project Manager
Hello everyone! I am Jan-Jaap Keizers and since December 2020 I am filling the position of project manager in the Solutions department. Originally from Oldenzaal, I have been living with my girlfriend in Enschede for almost a year now. Just before I started working at Selo, I successfully completed my master's degree in mechanical engineering at the University of Twente, making Selo my first full-time employer. Before completing my bachelor's degree at Saxion University in Enschede, I spent a year in America to broaden my English.
WORKING IN THE DEPARTMENT
I am currently in charge of several projects, both domestic and international. I get satisfaction from my work when I talk to a satisfied customer and the entire team has delivered another impressive customer-specific machine. Partly due to the pleasant team I work with, as well as the great variety between the different projects, I enjoy going to work every day. Of course, this also brings many challenges, such as the responsibility I have for the budget and delivery times of the projects to the customers.
FUTURE
Looking to the future, I see a lot of perspective within Selo to further develop myself. I face different challenges every day and learn a lot from my immediate colleagues through their experience and expertise. Selo also encourages me to continue to develop myself through courses and evaluation periods. I myself have always expressed the ambition of one day being in charge of a technical company, so who knows where my future will end up.
This is what Selo employees have to say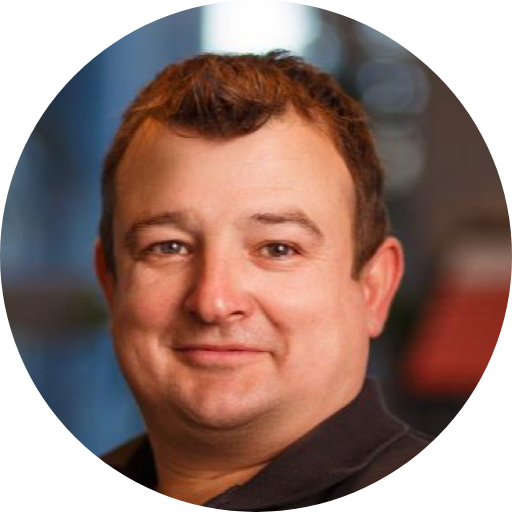 Maicol Averdijk
Assembly leader
My name is Maicol Averdijk. I'm 46 years old, married and have daughters. I live in Diepenheim with my family, wherever I was born. I have been working at Selo in the Food department since 2015. At first as a Prospective Assembly Leader. After six I became an Assembly Leader, which I still do with great pleasure. In 2015, Selo and Omori were all still in the same building on the Eektestraat in Oldenzaal. I have been working in Hengelo for several years now. Here, we have a bigger building which provides us more options.
WORKING IN THE DEPARTMENT
I am responsible for the mechanical assembly and construction of my assigned Food project. This can be very small scale or a large project, this varies quite a bit, which makes the work challenging. I lead the assembly of the projects in the workshop as well as on site at the customer's premises. This can be anywhere in the world. You meet a lot of new people and communication with the customers, suppliers and project teams are very important.
Selo as an employer
I really enjoy working at Selo, the work fits well with my previous education and experience. I would describe Selo as an employer that values and hears its employees. Here, your opinion and input is important. The atmosphere here is good. I have nice colleagues with whom I can laugh, but with whom I can also work well together, which is important to me.
This is what Selo employees have to say
Daphne Bruins
Lead Technician
My name is Daphne Bruins, 22 years old. I live in Hengelo with my daughter. In January 2020, I started my final internship at Selo in the E&A department as a fourth-year student. After half a year of internship I could directly start working at Selo. In February 2021, I became Lead Technician in the pet food building in Oldenzaal, located on the Münsterstraat. Here I enjoy working with my colleagues.
WORKING IN THE DEPARTMENT
As Lead Technician, I am responsible for the electrical work and direct the electricians. Here I make sure that all materials and electrical cabinets arrive in Oldenzaal on time from Hengelo. In addition, I supervise the guys in the workshop and may also supervise trainees.  
Selo as an employer
I would describe Selo as a friendly, open organization, appreciates and listens to its employees. Within Selo there is a nice and pleasant atmosphere to work in. You are appreciated for who you are and mistakes are allowed. I personally like this. We have a great team with whom you can have a good laugh but also deliver a great product to the customer.
This is what Selo employees have to say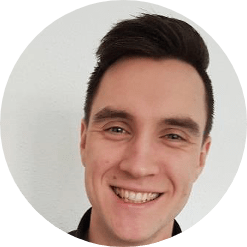 Nick Oude Weernink
Software engineer
Hello, my name is Nick Oude Weernink and I have been working at Selo as a software engineer for a year and a half now. First I was seconded for one year and then I became a permanent employee. I was born in Bathmen and then moved to Enschede for my studies, where I have been living with my girlfriend for one year now. I studied electrical engineering and then got a Bachelor of Science in mechatronics.
Challenges while working at Selo
My education helps me in my varied work at Selo. Personally, I'm not made just to write software every day. So, as a software engineer at Selo, I not only write software, but I also have the opportunity to contribute ideas on mechanical and electronic issues. Our customers are located in all parts of the world, which means that there is also a lot of variation in their requirements in terms of the hardware and software of the machines. No machine that we build is the same and this provides a lot of variety in my work. This combined with the social and pleasant colleagues makes my work fun and challenging.
Future
I have had several courses and trainings in recent times which ensure that I can continue to develop myself. I also learn a lot from my colleagues in the field of process and automation. My goal is to become a lead engineer and eventually maybe even grow to project leader, because I enjoy working with people and I like having contact with the customer. Before I take the next step in this, I will first gain more experience as a software engineer.