Pet Food Processing
Pet food for cats and dogs
Whether it concerns established A-brands or a starting producer who wants full support for a process line, Selo takes care of it. Worldwide we are active in new growth markets for pet food, such as Eastern Europe, Central and Southeast Asia and South America. But of course we also help established producers with optimization and flexibility. Selo is the undisputed market leader in pet food production based on steam tunnel technology.
"

From complete line to specific solution.

"
Consistent quality starts with recipe, ingredients and the correct process line configuration. We ensure that the process line and environment match perfectly. More than that: we can advise you on the complete production process. From the supply and storage of ingredients, emulsion preparation, optimal cooking process and cooling to cutting, export to the packaging line and sterilization. Everything for consistent quality and optimal return.
*Navigate by arrow keys and / or mouse
Selo Pet food line
Steam tunnel processing; a reliable and efficient technology with great flexibility in shape and color! For high quality pet food while retaining flavor and color. Selo pet food lines has a high production capacity, but are also suitable for smaller productions. Furthermore, it has a hygienic design, which makes the line easy to clean. Selo pet food lines can be connected to any packaging machine. Selo can also offer advice an this subject.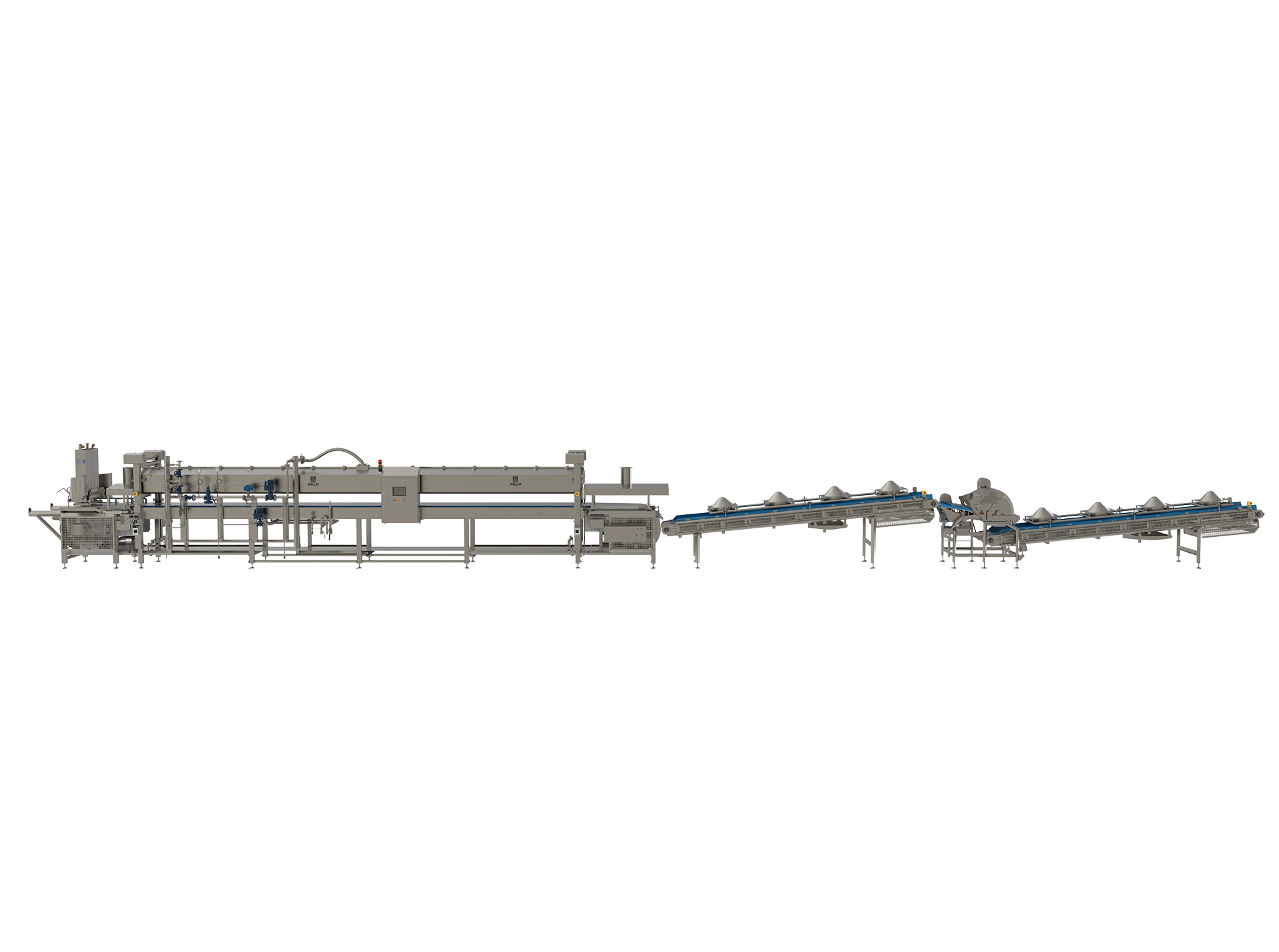 Ocelot Series
Small, fast and no frills. he Ocelot series is the smallest of the Selo series. The ocelot is a very compact all-in-one line which includes all the necessary features. Equipped with a spreader system and a Teflon belt the Selo ocelot series ensures a no frill, smooth consistent and efficient production process with a capacity up to 300 kg of meat chunks per hour.
Cheetah Series
Dynamic and majestic, The Selo Cheetah series are designed for high flexibility in processing options in a medium capacity range. The line is based on a 400mm wide belt system. Both Teflon and stainless steel belts as well as spreader and extrusion systems are available in the Cheetah range. A color injection is optional for this multi-talent with production capacities up to 750 kg of meat chunks per hour.
Serval Series
Named after an elegant, powerful and strong creature the Selo Serval series will serve your needs. This series is designed for medium to high capacities and can include full options with multiple extruders or spreaders which will enable you to produce up to 4 different colors and multiple shapes of chunks at one time. A long lasting durable continuous stainless steel belt is the standard while on selected steamtunnels Teflon belts are optionally available. The production capacity of the Serval series is up to 2.500 kg of meat chunks per hour.

Amur Series
The most powerful and largest beast of our the Selo series is the Amur which is not to be tamed in smaller spaces. The Selo Amur series is designed and built for heavy duty and high capacity production of wet pet food, whilst keeping all the flexibility and possibilities to produce short batch runs. Just like the Serval series all options are available on these magnificent lines. Chunk processing capacities up to 5.000 kg of meat chunks per hour are no issue for the Amur series.


Please contact our specialists
in petfood.
From improved recipes to process optimization, automation or complete installations, our pet food specialists are happy to help you.
Alfons Sanchez
Area Sales Manager
Jeroen Boensma
Area Sales Manager