SMOKING, COOKING AND COOLING INSTALLATIONS
Meat, fish and poultry is usually prepared by means of a smoker cooker that can guarantee the desired flavour and quality of the meat. Selo supplies smoking and cooking installations by Vemag.
Smoking meat products is usually done with a specially designed smoker. The configured smoker provides the desired smoke odour, colour and smoke flavour. Meat products can be smoked au naturel or marinated for additional flavour. Meat products, such as sausages, pork ribs and steaks are suitable for smoking, but also fish or poultry, such as chicken, duck and goose is wonderful when smoked. The smoking time for low-fat meat is shorter to ensure the meat retains its juiciness and tenderness.
BENEFITS OF VEMAG SMOKERS:
Maintaining quality and authentic smoked flavour
'Pre-smoking' large pieces of meat, fish or poultry: the eventual preparation of the product takes place in the soup kitchen or at home in the oven
Hygienically designed smoker: easy to clean
The smoking method depends on the product specifications and Selo is glad to assist you in providing the right smoker for your product.
Selo also supplies cooking installations by Vemag. The cookers are suitable for the pasteurisation or sterilisation of meat. Cooking is possible with packaged and unpackaged meat products. In the cookers, the products are heated by means of steam.
In the Intensive Cooling Installations the products are immediately being cooled with water to a certain core temperature after the thermal treatment, and after that they are being dried with an intensive air flow.
Vemag offers custom made systems and is focusing on its development of the three core areas: quality, safety and profitability. On the basis of this Vemag develops individual install systems for the thermal treatment of foods.
The solutions offered by Vemag are processes that can be continuously expanded, always for the purpose of getting the best possible performance from the systems and optimising the processes.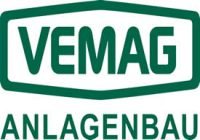 More information?
ARE YOU LOOKING FOR MORE INFORMATION ABOUT ONE OF OUR PRODUCTS OR DO YOU HAVE A QUESTION OR COMPLAINT?