Ketchup production line
Produce the tastiest ketchup according to your own recipe with Selo's ketchup production line, you can! Selo offers two options when it comes to ketchup production: the batch line and the continuous line. Both production lines are suitable for the production of real ketchup and starch-based ketchup. We would be happy to advise you about the possibilities and options for the entire production line.
Did you know that you can produce not only ketchup with the ketchup production line? Similar sauces can also be produced with the production line thanks to the quick recipe change. Think of sauces such as gypsy and schaschlik sauce. Our production line makes it possible to produce larger volumes of ketchup and other sauces in one batch. This reduces your cost price and improves your efficiency. The ketchup machine is easy to clean, making it easy to change the batch machine on and off for another product. The continuous line is very suitable for producing large volumes and provides flow production: the production process of the ketchup and sauces continues continuously and the cost price is low. In addition to offering production machines for ketchup and sauces, Selo can also provide advice on packaging machines for ketchup and other sauces. Interested? If so, please contact us without obligation.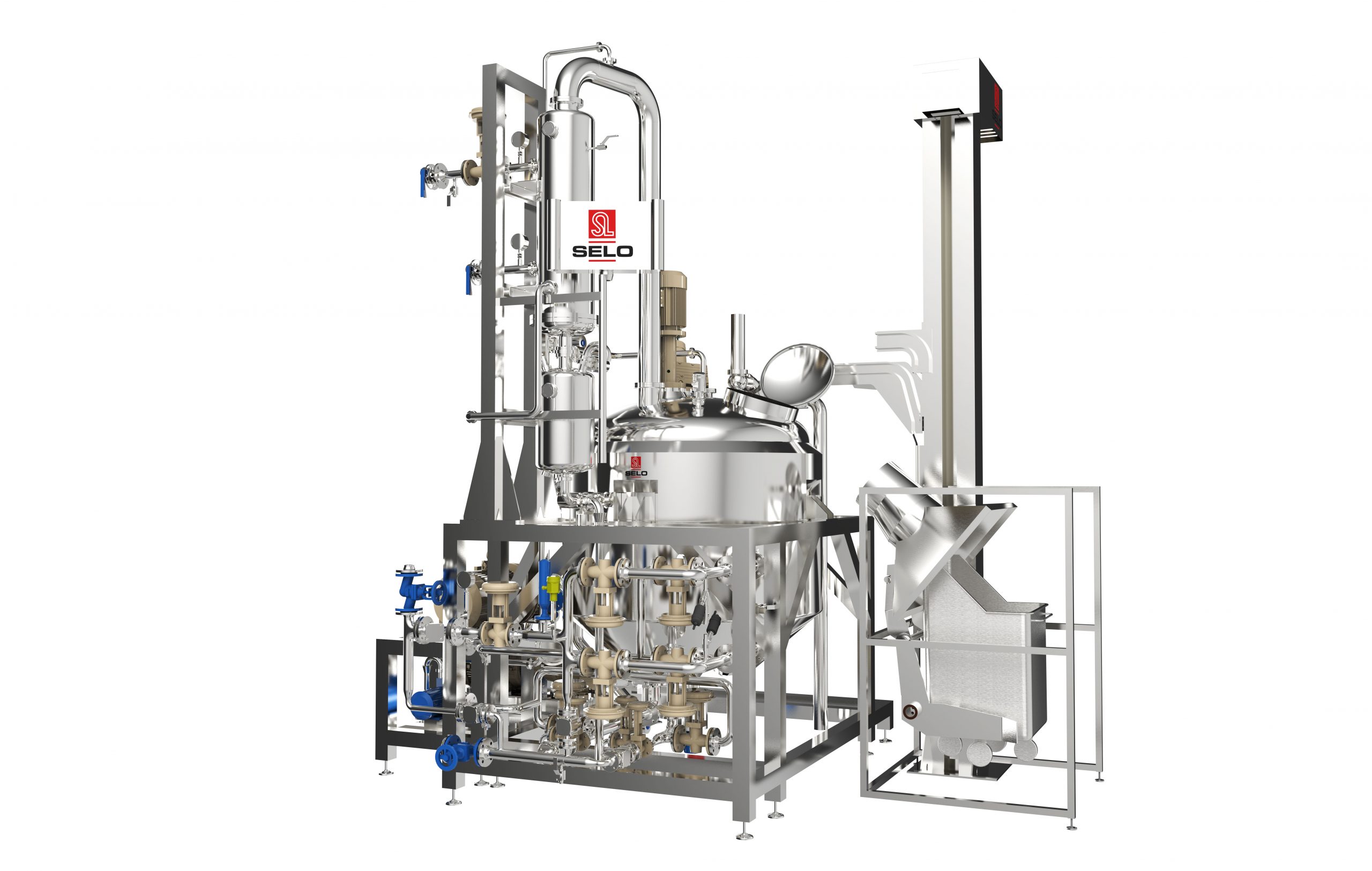 Ketchup production lines: integration of various components
Producing ketchup begins with putting together a balanced recipe. The right flavors, nutrients and ingredients are put together to make delicious ketchup. Then it's up to the production line to produce the ketchup in the right order and coordination. At Selo, we offer standard solutions and customization when it comes to the ketchup production line. For example, the production lines can be optionally expanded with the following components: 
Scraped heat exchangers with blades that clean the walls extra well. 

An optimal heat transfer coefficient. It is also suitable for sauces with larger particles. 

Direct steam injection to achieve the right temperature at once. The great advantage of this is that the process can be started and stopped without incurring excessive losses. 

A high-pressure homogenizer to achieve the necessary pressure required to micronize ketchup and sauces (liquid products). 

A high shear homogenizer for the production of double emulsions with "complex" structures.
Advantages of Selo's ketchup production line
Selo's ketchup production line brings a range of benefits that significantly improve your production process. Think, for example, of the quality of the end product being increased. Our production lines and machines excel in quality and meet all required production standards. But that's not all, we also guarantee long-term reliability. In addition, some crucial advantages of our ketchup production line: 
Safety and hygiene: We subject our production lines to extensive safety tests and choose hygienic design with the right materials. 

Flexible capacity: The production volume is easy to adjust yourself. In addition, a quick recipe change is possible. 

Automatic raw material supply: this allows efficient and hygienic production. 

Limited operator deployment.

Testing your own recipe in advance and running trial batches is possible in our own Technology Center.
"Thanks to the integration of Selo's machines, we are now able to produce our own ketchup more efficiently. We had Selo design a custom production line for us. This is because we had specific wishes and needs for which no standard solution was possible. Moreover, we very much wanted to achieve high production speeds so that we could meet our customers' demands. Selo came up with a strong design and ultimately realized the entire production line to our satisfaction. I strongly believe that we have also significantly improved the quality of our product. Not only are we very satisfied with this new production line, we also receive compliments from our valued customers!"
Want to know more about our ketchup production line? Download the leaflet
Want to know more about Selo's ketchup production line? About applications, specifications and more advantages, among other things. Then download the leaflet.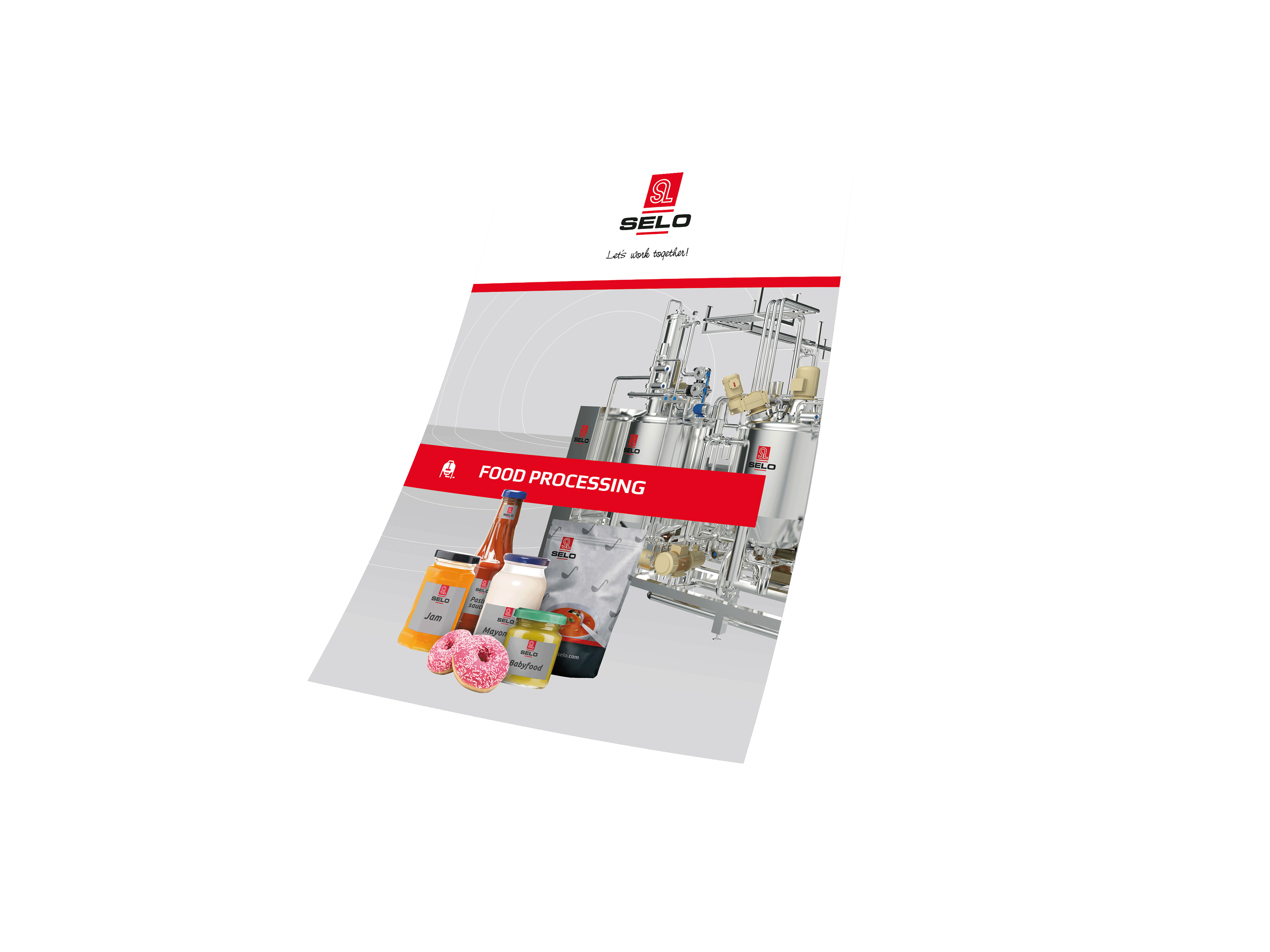 Approach to Selo
Are you looking for a supplier for your new ketchup production line? At Selo, we always start with your end goal: to effectively produce outstanding ketchup. To arrive at a production line that meets your needs, we start by mapping out all specifications and requirements. We also give you the opportunity to take a closer look at our machines in our own Technology Center. With the necessary information in hand, our engineering team takes the lead. Thanks to their technical prowess and years of experience in the manufacturing industry, they transform the requirements into a thoroughly thought-out ketchup production line.
In Selo's workshop, the production line is assembled with precision, with every machine component being put in place and functionally assembled. Both hardware and software come together here and undergo extensive testing to make absolutely sure that the production line meets strict quality standards. When every box is checked, the production line is ready for transport.
An experienced team of mechanics from Selo is deployed in your factory hall to install the production line accurately on site. We ensure that everything is operational as agreed. Before the official start-up, we provide your operations team with hands-on training so that they become familiar with working with the new ketchup production line. Once everything is set up and everyone is ready, production of your ketchup can begin!
Producing ketchup according to own recipe
Every ketchup has its own unique flavor, including yours. Whether you produce organically or add the perfect flavor with a secretly formulated blend of spices. With a production line from Selo, any ketchup recipe can be produced. When it comes to production, it's not just the recipe that's important; it's also about quality, food safety and efficiency. An automated production line streamlines the ketchup production process. This process typically involves several stages, such as mixing, emulsifying, pasteurizing and packaging. As a producer, it is essential to ensure quality and make adjustments to the recipe if necessary. With Selo's ketchup production line, we take these aspects into consideration so that you can continuously respond to your customers' ketchup needs.
Selo, the supplier of the ketchup production line
Selo offers a reliable A to Z solution for designing and supplying your ketchup production line. Our advanced process y systems are suitable for the food and pet food industries and include the complete process from design to commissioning. With our expert team in technology, automation, engineering, assembly, installation and after-sales, we can provide custom solutions as well as standard solutions. Trust our professional approach and high-quality services to make your project a great success.
More information?
Looking for more information about one of our products or have a question or complaint? If so, please contact us using the form below.