Jam production line
For a jam production line, you have come to the right place at Selo. We produce fully automatic process and production lines for cooked, pasteurized and refrigerated products such as jams, jellies and marmalades. In the production process of these delicious delicacies, we offer various installations that perfectly suit your specific needs. Whether you are aiming for a completely homogeneous jam without pieces of fruit or, on the contrary, want to retain the characteristic fresh fruit pieces, at Selo we are ready to discuss your requirements and recommend the right type of installation for your product.
With every installation we offer, the emphasis is on hygienic design that complies with strict laws and regulations within the food industry. We work to the highest standards when necessary, such as the EHEDG standard, to ensure that your products meet the highest standards. At Selo, we are all about providing high-quality production lines that meet your specific requirements, and we take pride in supporting you every step of the way. Contact us today to find out how we can take your jam, jam and marmalade production to the next level.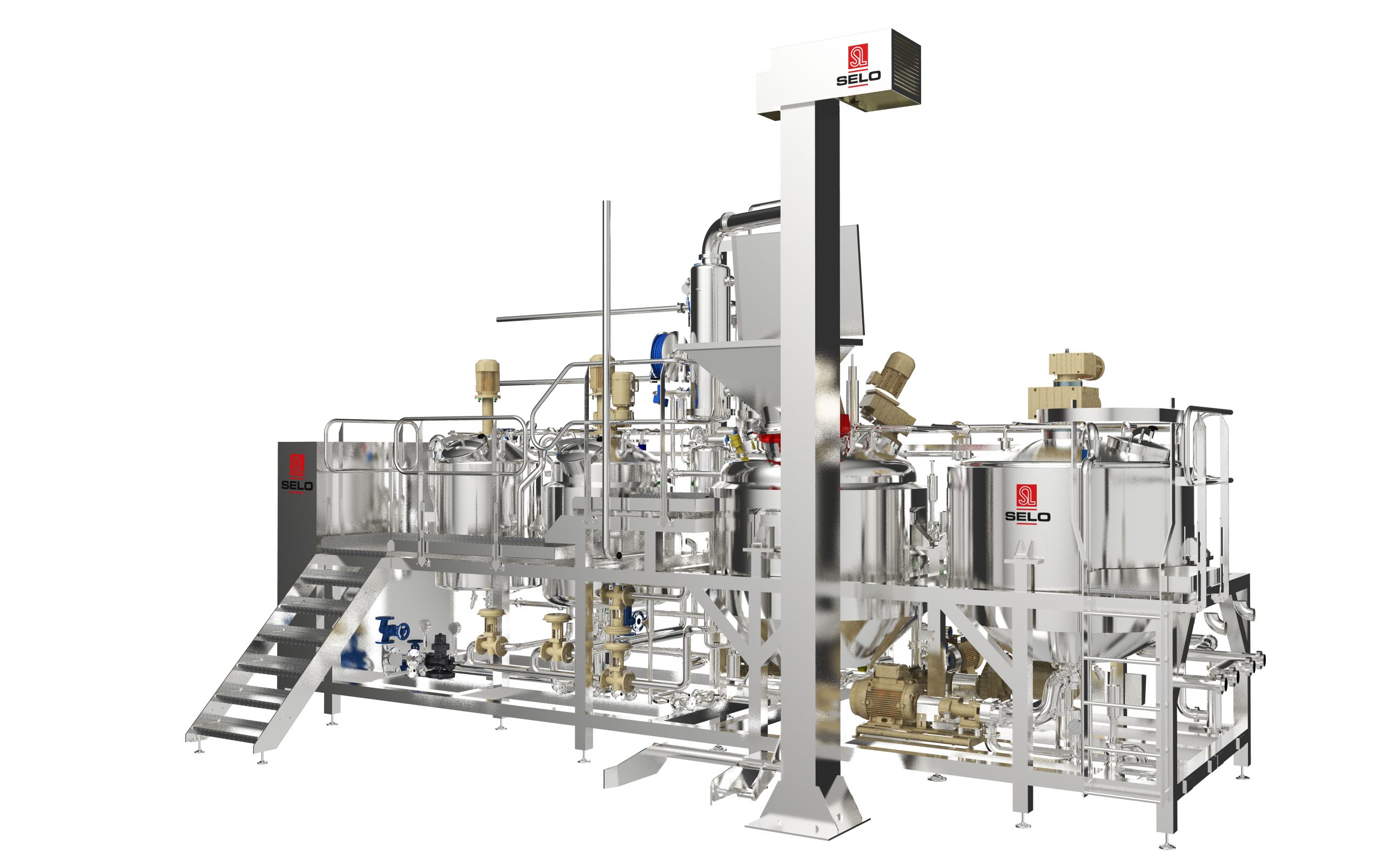 Jam production lines: we go for top quality
Producing delicious jams, jellies and marmalades starts with precision and quality, and we at Selo understand that better than anyone. Our jam machines are designed to meet food safety standards AND so that you can make the most flavorful and consistent products. It is important to us that your production process is efficient and has short lead times. This allows you to achieve a high capacity.
At Selo, we understand that every jam production line has unique needs. That's why our experienced engineers work closely with you to ensure that the production line perfectly matches your needs and specifications. In addition, we are constantly innovating and developing our machines to provide you with the latest technologies and automation systems, which also ensures that you can always maintain optimal and efficient production.
As icing on the cake, we at Selo offer the opportunity to pre-test your recipe and carry out trial batches in our own Technology Center. This way, you can be sure that your jam, jam and marmalade production meets the highest standards and that you are always delivering a consistently high-quality end product to your customers.
Advantages of Selo's jam machines
Our jam making equipment offer a range of benefits that will make your production process profitable. Our machines and equipment are designed with the highest quality standards in mind, resulting in reliability and durability you can rely on. But that's not all. Here are some of the benefits our jam production line offers:
High capacity and short process time:

With our jam production line, you can produce large quantities of jam in a short time frame, resulting in an efficient production process and fast delivery.

High percentage of whole fruit in the final product:

Our facilities are optimized to maintain a high percentage of whole fruit in the final product, allowing your jam to retain its authentic taste and texture, with minimal damage to the product.

Good color and taste:

Thanks to the advanced technologies in our production lines, you can count on consistent color and taste in all your jam products.

Ability to use 80% frozen fruit

: We offer the flexibility to use up to 80% frozen fruit, allowing you to maintain your production throughout the year.

Hygienic design, easy to clean, low maintenance:

We pay great attention to hygiene so that cleaning and maintenance remain easy.

Quick recipe changes without much waste:

Our production lines are designed for quick and efficient recipe changes, allowing you to flexibly respond to new flavor trends and seasonal variations without waste.

Both cool and hot filling possible:

Our plants offer the possibility of both cool and hot filling, depending on your production needs.

User-friendly:

We have developed our concept so that your operators can work efficiently with minimal effort, saving time and reducing the likelihood of human error.

Pre-test and run trial batches:

At our in-house Technology Center, you can pre-test your recipes and run trial batches to ensure that your jam products meet the highest standards.

Additional functionalities are possible:

Aroma recovery and automatic brix control.
"Our Selo jam production line has significantly improved our production. With efficiency, consistency and hygiene as key points, we can produce the highest quality jams and marmalades. The ability to change recipes quickly and the flexibility to use frozen fruit has given us an edge in the market. In addition, the ease of use of the machines has made production effortless for our team. Selo's expertise has taken our jam products to the next level and we are proud to use this technology for our products. Highly recommended to anyone in the jam production industry!"
Want to know more about our jam production lines? Download the leaflet
Want to know more about Selo's jam, jam and marmalade production line? About applications, specifications and more advantages, among other things. Then download the leaflet.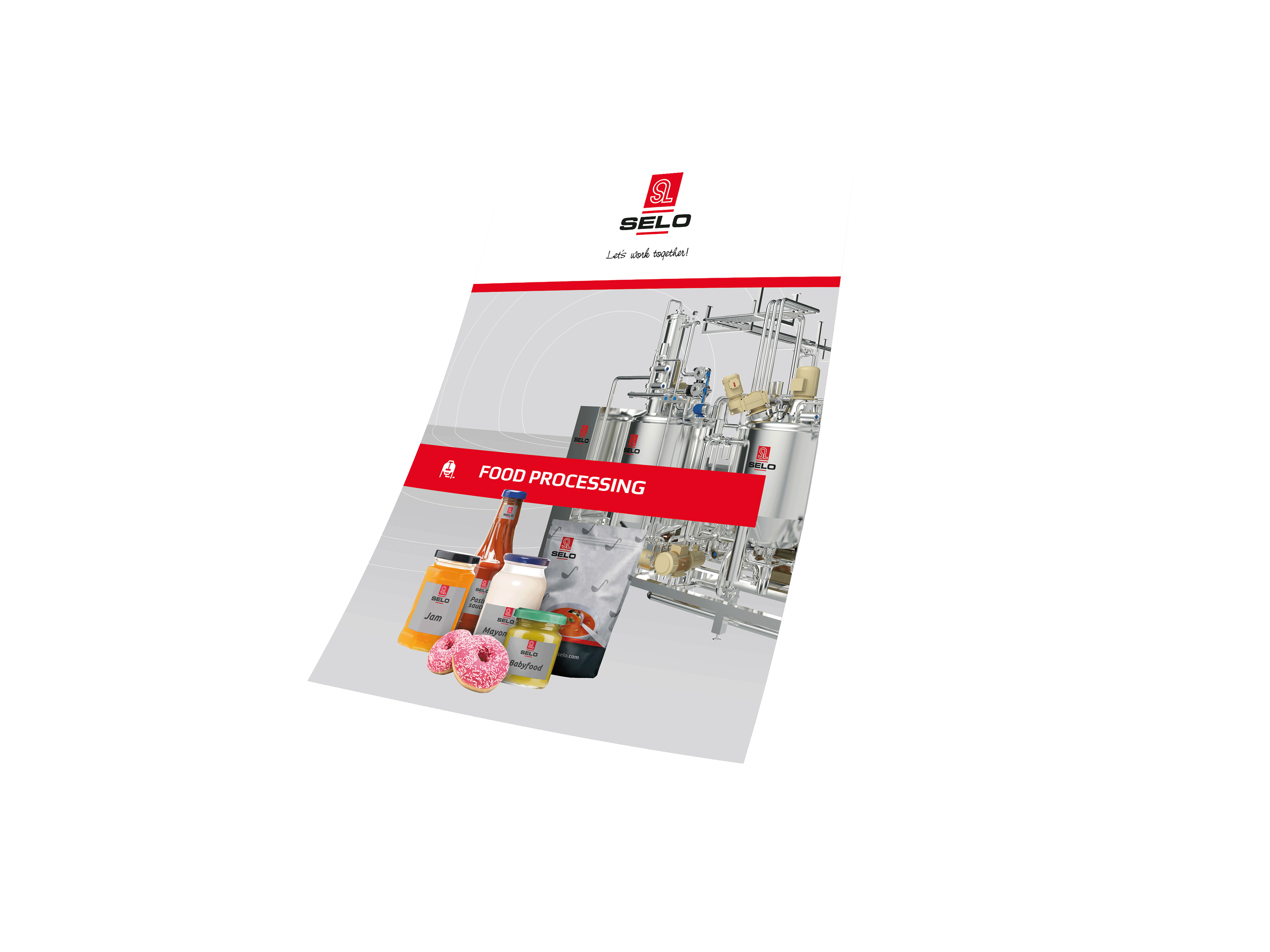 Selo's approach
At Selo, we always focus on quality, efficiency and strict hygiene requirements imposed by the Food and Consumer Product Safety Authority (NVWA). We bring that together with your specific needs and requirements. Do you want a fast and waste-free recipe changeover? Or the ability to fill both cool and hot and make this accessible to your entire team? We are happy to present the capabilities of our machines and invite you to experience it in our Technology Center.
Our engineering team translates all the information into a well thought out jam of customized machines. In our workshop, the production line is assembled with extreme precision, where each component is precisely placed and functionally assembled. Hardware and software come together here and undergo extensive testing to meet strict quality standards.
Then our technicians will come and carefully install the jam production line in your plant facility, making sure that everything works properly, exactly as discussed. Your operations team will receive hands-on training to become familiar with the new production line. Once everything is ready, production of your jam can begin.
Producing jams, jellies and marmalades
Producing jams, jellies and marmalades requires attention to several crucial aspects. First, the quality of the ingredients used is essential. Fresh, high-quality fruits are the basis for flavorful products. In addition, hygiene and compliance with food safety standards is essential. When following market trends, it is important to consider the growing demand for healthier and natural options. Customers are looking for products with less sugar and preservatives. In addition, a variety of flavors is important to meet ever-changing consumer needs. Understanding and responding to these factors helps you as a producer grow in this dynamic market for jams, jellies and marmalades.
Selo, the supplier of jam production lines
For years, Selo has been a progressive partner when it comes to designing, developing and realizing advanced jam production lines. As a leading manufacturer, we always offer a complete solution for your production process. From the design phase through to the commissioning of the systems and beyond. A complete team of experts in technology, automation, engineering, assembly, installation and after-sales is at your service. We not only offer standard solutions, but also custom production lines. You can count on our professional approach and high-quality services to make your project a success.
More information?
Looking for more information about one of our products or have a question or complaint? If so, please contact us using the form below.