Fully automatic loading system
The Selo fully automatic loading system loads cheese or meat on a plastic or cardboard tray. The system is equipped with a high end vision system which takes very sharp images of the sliced products. In this way the system knows exactly the deviation of the deposition angle and centerline of the sliced products compared with the "zero" values. After detecting the deviation, the system will correct the sliced portion to the "zero" values.
The system is also equipped with a fully automatic denester. The denester will place trays into the main system at the right moment. The system places the sliced products exactly on the denested tray. It is possible to load the tray with sliced meat in long side leading direction (LSL) and short side leading (SSL) as well. Due to the tray turning module it is possible to turn the tray 90 degrees clockwise or counter clockwise, in this way it is possible to flow pack it in any way you want.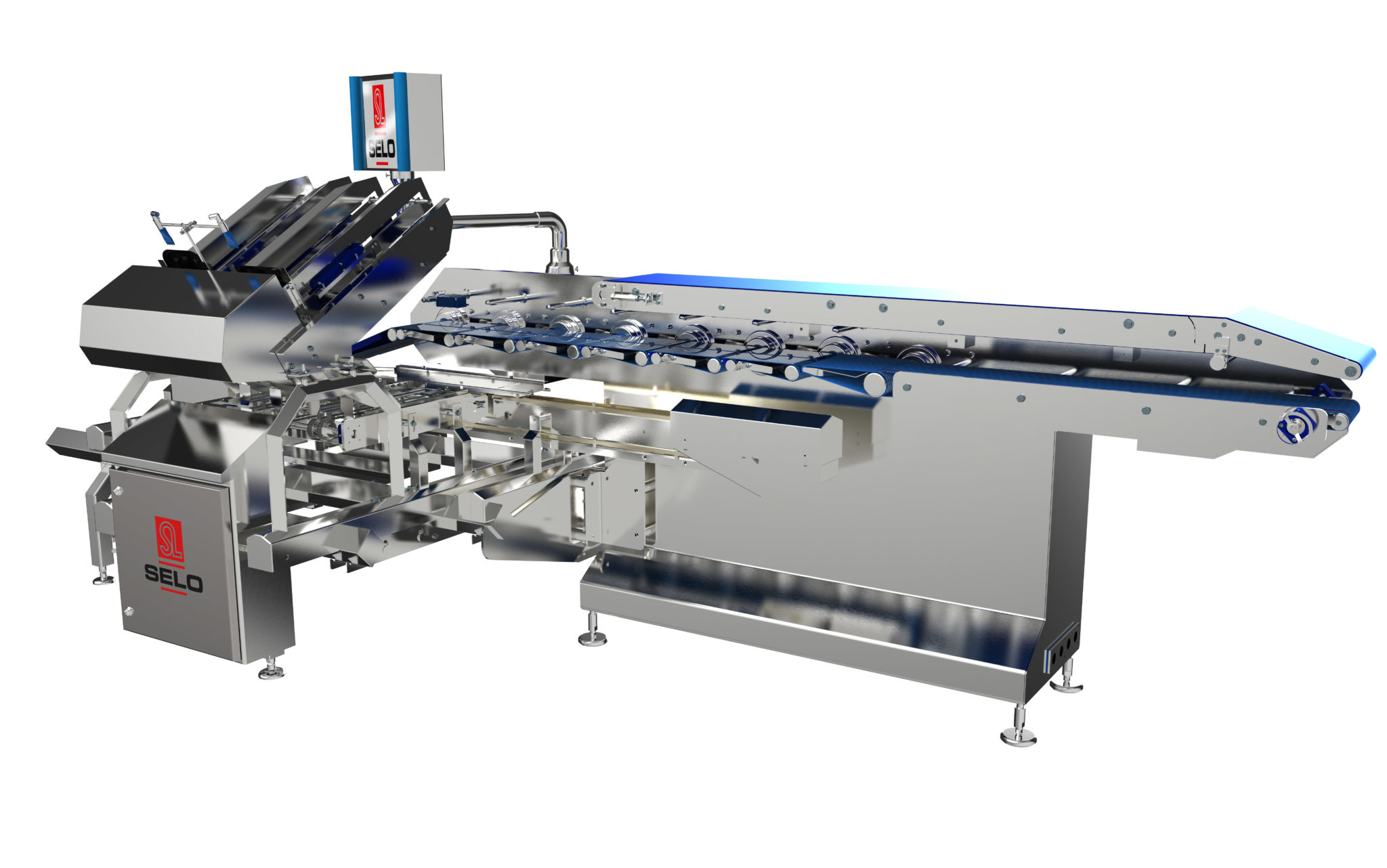 ADVANTAGES OF THE SELO FULLY AUTOMATIC LOADING SYSTEMS:
Fully automatic correction
Hygienic construction
Easy to clean
Servo driven
Up to 80 products/min (depending on the product)
Product flow R->L
Modular system, easy to expand
EHEDG-components
User-friendly touch screen (multi- language)
Also applicable for thermoformers, topsealers, etc.
Selo designs and builds process- and packagingsystems for the food manufacturing, animalfeed, pharmaceutical and non-foodindustries. We offer solutions from A to Z: this makes it possible for us to take care of our projects from the design phase until the installation of the systems. We fully master and take care of all technological, automation, engineering, assembly, installation and after-sales disciplines.
Selo provides both custom and standard solutions.
More information?
ARE YOU LOOKING FOR MORE INFORMATION ABOUT ONE OF OUR PRODUCTS OR DO YOU HAVE A QUESTION OR COMPLAINT?